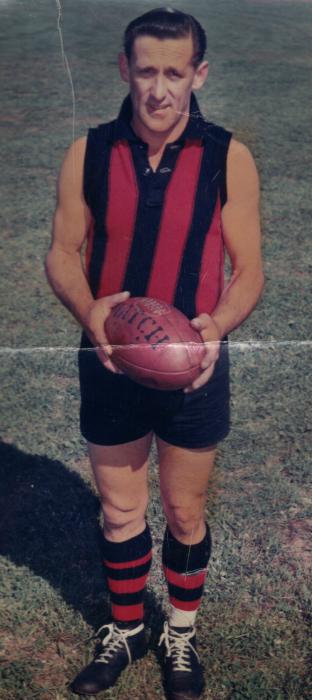 Warren Schenke Cup
Warren Schenke passed away on November 28 2004. Our club was rocked with the news of his passing. Fittingly, a cup in recognition of Warrens contribution to both the Jervois, then Imperial Football Clubs commenced soon after.

Warren is well known for his achievements with in our club during the 70s and 80s, however his involvement in local football was remarkable. Warren commenced his football career as a skinny 15 year old in 1946 with Jervois. He progressed to play an astounding 350 games spanning 25 years. He played in 6 premierships, the last two as captain coach, also holding captain and vice captain positions in other years.

In 1972 Warren moved his family to Murray Bridge. Ironically he bought former Imperial player and coach Rob Reu's house at 111 Standen St, right next door to Bruce Snell. He moved to Imperials in 1974 under the persuasion of Bruce and the Imperial Football Club committee.

Warren coached the A grade side to second bottom, winning just two games. Senior colts by the names of Williams, Zadow, Langsford, Johnson and Kempe were promoted. In 1975 the move to promote the youngsters started to bare fruit, when the club made the Grand Final, only to be beaten by arch rivals, Ramblers. The ensuing years would provide the club with it's best run of flags, 3 in a row all at the expense of Ramblers. League premiers 1976, 1977 and 1978, as well as Reserves premiers 1976 & 1978. Warren coached the Reserves also in those days. The club made grand final appearances in 1979 and 1980, although not winning the major prize. Warren was not re-appointed in 1982 after the side lost the first semi-final to Tailem Bend. Warren;s record with Imperials 8 seasons as league coach for 3 premierships from 6 Grand Finals, 7 seasons as Reserves coach for 2 premierships from 5 Grand Finals, an approximate total of 280 games.

Warren was part of a break away group involved in the formation of the Murray Bridge Redlegs. A new club was duly formed and warren was appointed the inaugural coach. In Warrens final year as coach in 1988 the Redlegs made the finals.

Warren was a life member of the Jervois, Imperial and Redlegs Football clubs as well as a life member of the River Murray Football League. A total of 46 years involvement with only 2 years off. No other person has achieved this level of recognition in local football.
-R.I.P Warren Schenke-
Warren's funeral was conducted at the Imperial Football Clubrooms on Thursday December 2nd. Over 300 people attended, filling the clubrooms. A fitting eulogy was read by close mate and brother in law Lyall Kelly, and son in law Steve Schulz. Warrens body was taken on a final lap of honour of Johnstone Park to the tune of the Port Adelaide theme song, with the siren sounding three times marking the conclusion of the life of a wonderful man who devoted his life to the game of Australian Football.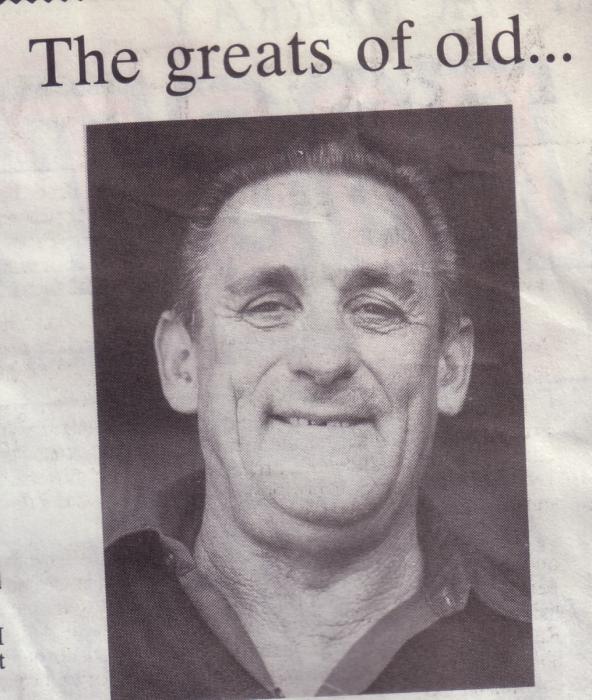 <![endif]-->