BBQ Shed Construction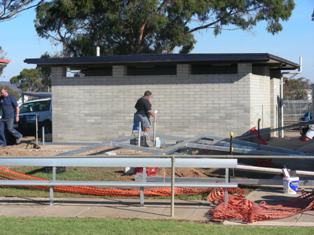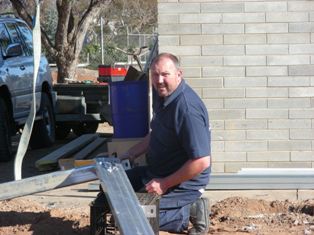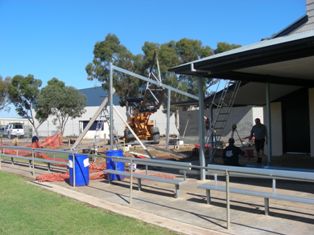 Updated 10.3.2008

Below are some drawings prepared by past player and life member Paul Langcake of changes to the existing BBQ shed facillity. The will include an increase in overal size, raise in height, additional benches, fridge and food preparation area. Also, included is a shelter for patrons.

Thanks Paul for your designs so far. Paul Langcake Design contact details are below.

Mobile 0411 441 834

We also acknowledge the work so far by Steve Mobbs of Mobbs Constructions. He provided the third file below with somemeasurements & ideas to assist Paul.
Proposed Drawings

080304-IFC_WD2_PLAN_060308.pdf



080304-IFC_WD4_SECTION_060308.pdf



IFC_Proposed_BBQ_shed_extension.pdf
Todd Cusack of the Rural City of Murray Bridge together with supporters acknowledge the project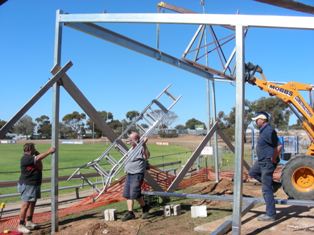 BBQ Shed Opening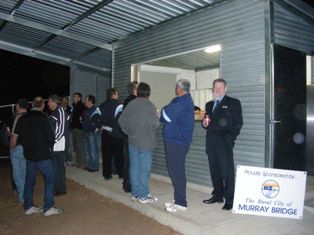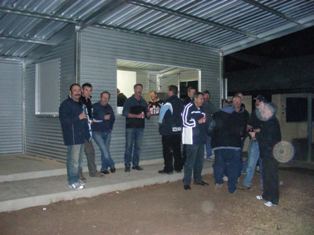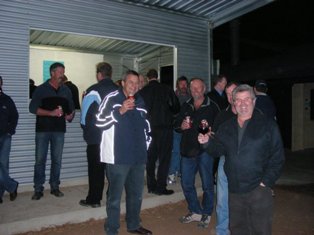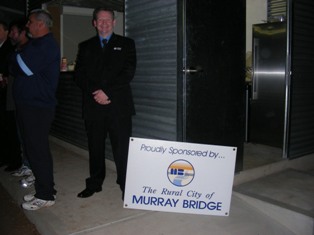 Todd Cusack of the Rural City of Murray Bridge together with supporters acknowledge the project


<![endif]-->